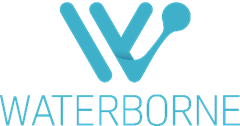 ECMAR Waterborne Maritime Brokerage Event provides an overview on opportunities in the next round of calls for proposals under Horizon Europe, as well as giving networking opportunities for the preparation of future projects.
It is the ideal place to meet maritime R&D experts and find opportunities for cooperation with European partners. Indeed You have the possibility to make a short pitch presentation (3 slides maximum) during the plenary session to present a project idea or specific skills related to these topics. 
The idea is to meet key players and jump into consortium to secure your next round of EU fundings.
This event is free of charge and openned to members of ECMAR and WATERBORNE. However places are limited and registration is required before May 7th 2021.
Presentations must be sent to directorecmar@gmail.com before may 4th; 3 slides maximum; Selection will be made by the committee; indeed sending a presentation doen't garrantee a slot, please contact us for more guidelines.
More information:
 Horizon Europe https://ec.europa.eu/info/horizon-europe_en
 Waterborne https://www.waterborne.eu/
 ECMAR https://www.ecmar.eu
REGISTER NOW - Online Event
https://zoom.us/meeting/register/tJAoc-CsqT4uE9OiQyLuPnOMJd3hCSrnbAxD
Agenda:
Tuesday May 11th 2021 - Online Event
Plenary session – 9:00 – 10:30
Introduction from J. MARZI, ECMAR Chairman
Waterborne TP address, H, Prins, WATERBORNE Chairman
Horizon Europe funding opportunities, Chiara NOTARO, ECMAR Vice Chairman
Pitches presentations, moderator Florian CARRE, director ECMAR
10:30 – 11:30 Parallel sessions 1
SESSION 1-A

SESSION 1-B

SESSION 1-C

HORIZON-CL5-2021-D5-01-07: Enabling the safe and efficient on-board storage and integration within ships of large quantities of ammonia and hydrogen fuels (ZEWT Partnership)

 

HORIZON-CL5-2021-D5-01-08: Enabling the full integration of very high power fuel cells in ship design using co-generation and combined cycle solutions for increased efficiency with multiple fuels (ZEWT Partnership)  

 

HORIZON-CL5-2021-D5-01-09: CSA identifying waterborne sustainable fuel deployment scenarios (ZEWT Partnership)
11:30 – 11:45 coffee break
11:45-12:45 Parallel sessions 2
SESSION 2-A

SESSION 2-B

SESSION2- C

HORIZON-CL5-2021-D5-01-10: Innovative on-board energy saving solutions (ZEWT Partnership)

HORIZON-CL5-2021-D5-01-11: Hyper powered vessel battery charging system (ZEWT Partnership)

 

HORIZON-CL5-2021-D5-01-12: Assessing and preventing methane slip from LNG engines in all conditions within both existing and new vessels (ZEWT Partnership)
12:45-14:00 Lunch break
14:00-15:00 Parallel sessions 3
| | |
| --- | --- |
| SESSION 3-A | SESSION 3-B |
| HORIZON-CL5-2021-D5-01-13: Digital Twin models to enable green ship operations (ZEWT Partnership) | HORIZON-CL5-2021-D5-01-14: Proving the feasibility of a large clean ammonia marine engine (ZEWT Partnership) |

15:00-15:15 coffee break
15:15-16:00 Parallel sessions report
16.00 Conclusion of the meeting, J. Marzi ECMAR
End of meeting
REGISTER NOW:
 https://zoom.us/meeting/register/tJAoc-CsqT4uE9OiQyLuPnOMJd3hCSrnbAxD